MavenHill Capital is a private equity firm that leads majority and minority investments in consumer, industrial and business services companies. MavenHill provides equity capital to lead leveraged buyouts, recapitalizations and divestitures primarily for entrepreneur and family-owned businesses.
The MavenHill team has managed over $1.5 billion of investments in more than 40 companies and is committed to a partnership approach with owners and management to accelerate growth and build long-term shareholder value.


Business Services
(including SaaS)

Majority Investment
Equity Investment
$15-100M
Co-Invest / Minority Investment
Equity Investment
$2-25M

Proven profitability

High free cash flow

Leading position in defensible / niche market

Double-digit
growth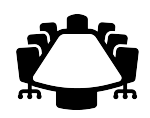 Likely management / entrepreneur owned

$20M+ Revenue

$5M+ EBITDA

Partner with worldclass management or sponsor
Commitment to
Accelerating Growth &
Building Shareholder Value
MavenHill is dedicated to partnering with owners and management teams to develop growth strategies, execute strategic plans and maximize value. Having worked with dozens of private businesses, MavenHill understands the needs of owners and operators, and acts as a strategic and operational resource to help accelerate growth.
Flexible Investment
Model Focused on
Results
MavenHill invests on behalf of its partners, institutions, family offices, and a select group of high-profile celebrity investors. MavenHill supports an investment model that is not constrained by artificial timing limitations, allowing execution of long-term growth strategies. Our mission is simple: we partner with exceptional businesses to help them achieve dramatic results.
Seasoned Investment
Professionals & Expert
Industry Advisors
MavenHill has a strong team of professionals with extensive management, investment and advisory experience. The team is complemented by a seasoned roster of investment & industry advisors, including financial professionals, CEOs, industry experts, influencers and founders that assist in deal sourcing, diligence, and the implementation of growth strategies.